Hello!
I am start job options menu and collided a number of problems.
1) Screen resolution
I did everything according to the tutorial and it all worked. But you need to make a choice of permissions through dropdown and ran into the problem of filling and selecting rows. How can I fill in the lines in dropdown and switch the resolution to the value I need?
This is my perfect option:
I'm also wondering how can I create a list of permissions for a PC based on the supported permissions of the device?
2) Slider
My task is to adjust the sensitivity of the mouse, for this I use the recommendations given in the tutorial Screen Resolution, but it doesn't want to work, what is my mistake?
https://drive.google.com/open?id=1q_uKGOEvtqlBXGq4YZhohekvjulbN_ML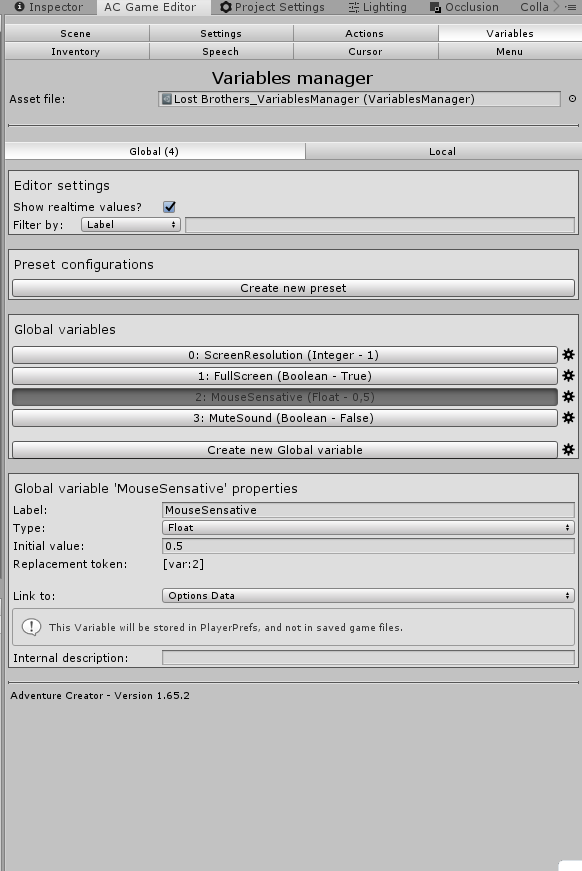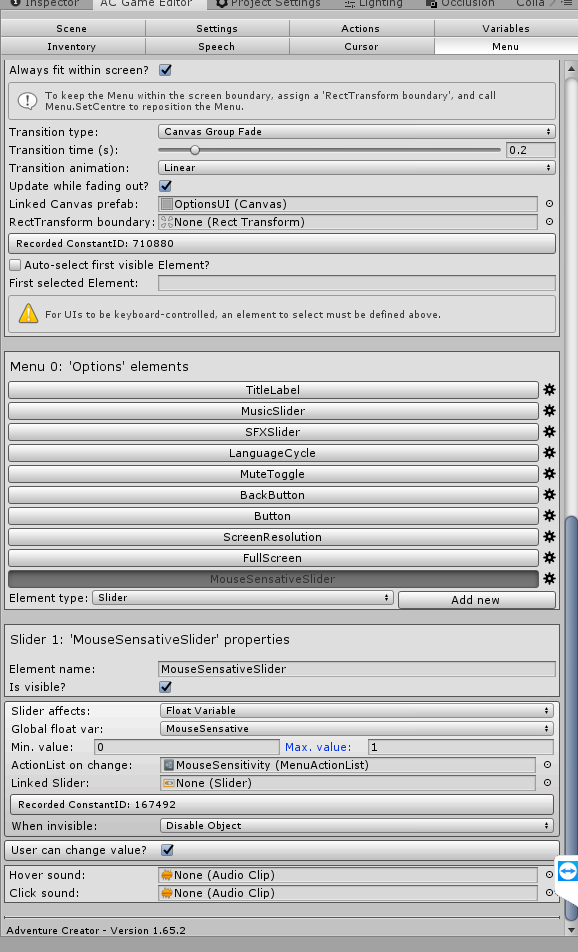 3) Slider music and sound.
These sliders worked well until we started using them in the project FMOD, after which they stopped working, tell me if there is AC functions to solve this issue.
4) Brightness.
Perhaps there is AC a ready-made solution for screen brightness that will affect both the game and GUI?
P.S. I would like to see more information on interaction in the official documentation AC and GUI.
Thank!