Hello there.
I'm currently finishing a game jam and AC has been of huge help. However I've been noticing a strange jitter with character movement, but I can't seem to figure out the reason, or even replicate it consistently. I've made a few different projects, some with proper characters, some with just cubes, and some jitter and some don't. It doesn't seem to be performance related, and it feels like the jitter doesn't appear when looking at the character from the scene window instead of the game window. Though I managed to mostly smooth out the jitter by using the rigidbody interpolation, and playing on a build, but upon making my friends test it, it seems they have issues on the build as well.
Video below. The player inspector is completely default for testing purposes, except for the interpolation.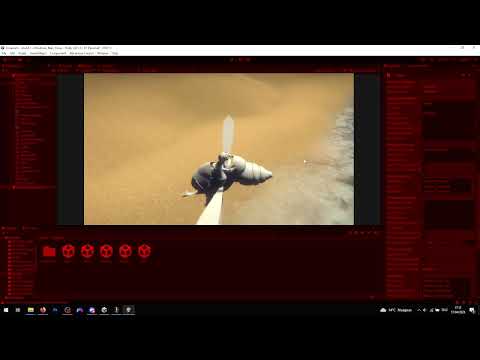 Other notes:
3D game
Direct movement
Third person camera
Cursor locked in center
The game is meant to have no gravity in order to fly around but in the video's case it's the same with our without gravity. I also have an additional script for moving up and down but it's not applied there. Plus, the jitter also appeared in another project with a normal walking character.
Unity version: 2021.3.11f1 (LTS)
AC version: 1.77.1 (current at this time)
Here's the current game page if you want to test the build as well: https://heathersward.itch.io/for-those-we-love
I'm just kind of confused and not really sure where to begin looking despite my testing. Please let me know if you want other info.