Hello,
I have this menu with the different clickable elements (forks, glasses, plates, ...):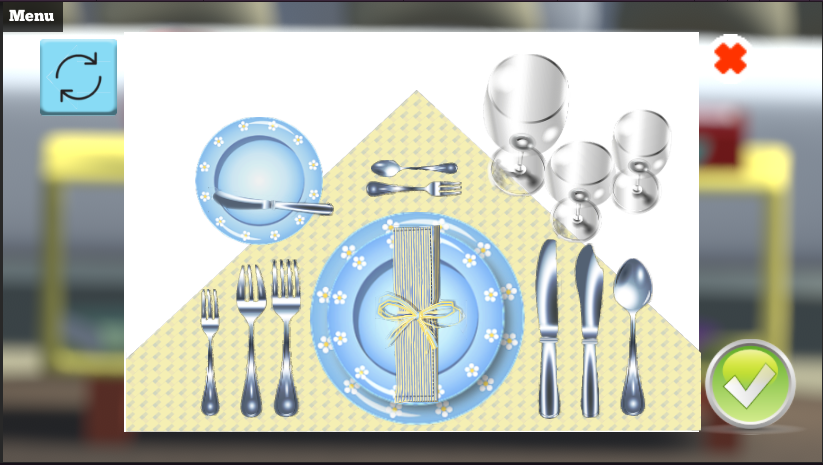 I would like to change the cursor to an eraser (IconID=1):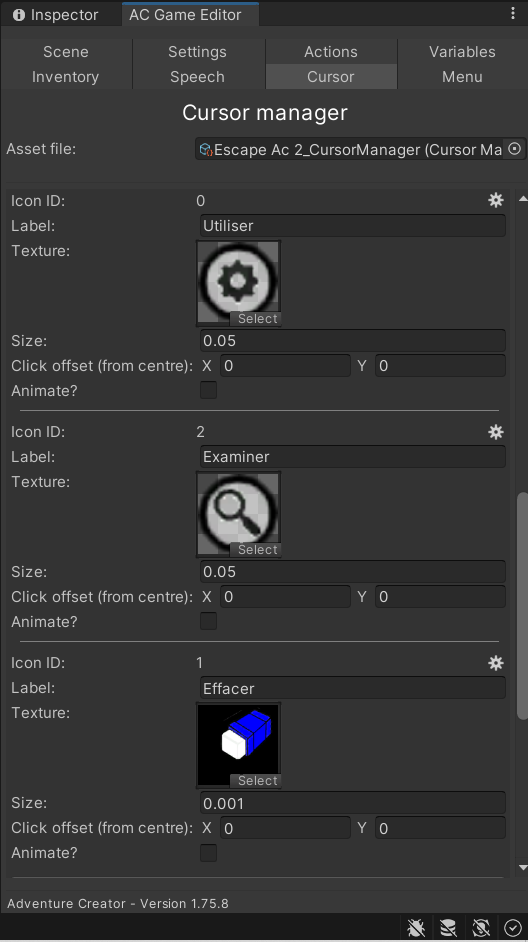 Here are the menu settings -> Vaisselle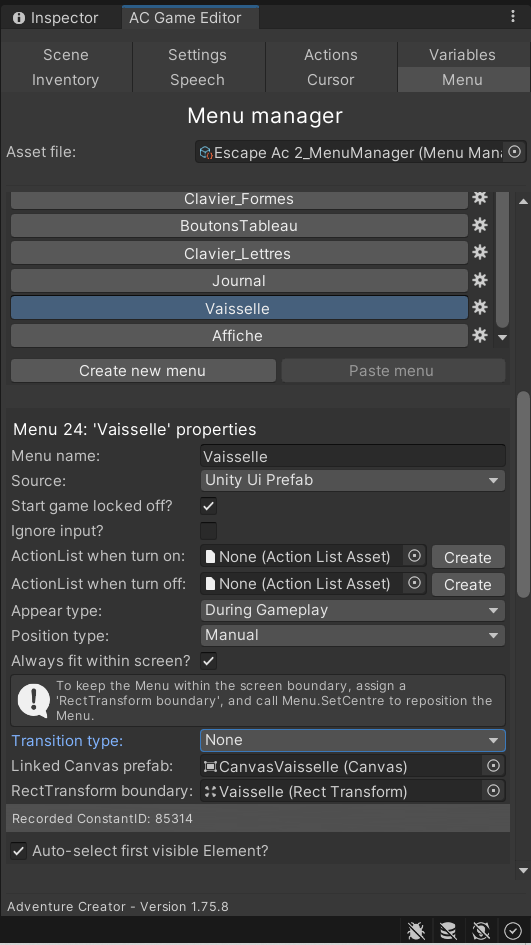 Menu item -> Serviette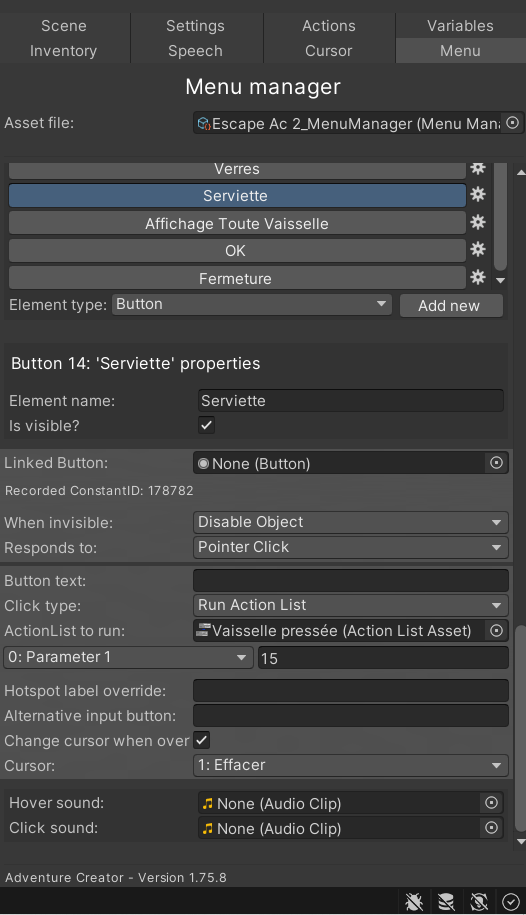 Actions work fine, but the cursor doesn't change when I hover over the towel.
I've tried a lot, but nothing works...
Thanks.